this is yen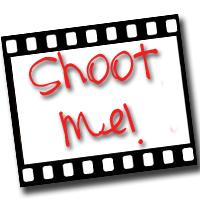 Shoot Me!

It's time to post a picture of YOU (yes, you) every Thursday with your child, your spouse, your friend, your dog, or even by yourself. Just get in the picture, you'll be glad you did! And, just jump in now with 1 of 52. You can do it! - Carin at Forever In Blue Jeans




My Twin Update
Remember my
Twin
? Here she is now!
May, also our close friend since college, had her daughter's christening on the first Saturday of this month.
Since both of these dear friends of mine are already married, I just get to see them once in a while.
I was so happy to see my Twin again that day because I haven't expected her to be there! She was due this month. Anyway, the doctor advised her to take a walk more often so that it would be easier for her to give birth. Meaning, there was nothing to worry about.
May, Aileen and I -- at last we have seen each other again!
= = = =

1 message received. It was from Aileen!



Frnd, lumabas na c chin2 knn mga 11am. d2 kmi si0s0n gen. hosp nw



Friend, I finally gave birth to Chin Chin at eleven this morning. We're here in Sioson General Hospital now.
Twin sent this message last night but I was able to read it just this morning. My twin is already a mom! It's time to celebrate!!!
Wanna link your own Shoot Me post? Oh, please do! Just type and add your link to MckLinkly (just below Carin's post) and then visit other Shoot Me posts from our fellow bloggers by clicking their names in the list. Make sure to leave some love, too! Comments! Comments! Comments! Who doesn't love comments? \(^^)/